Collaboration has always been at the heart of making music, and more so than ever, it's a necessity. While the world reels with changes due to the current global pandemic, musicians continue creating, and now there is more technology than ever to keep musicians connected and making music together, while apart.
Recently, many collaborative music apps have been developed, mostly thanks to faster internet options, stronger mobile networks and the need to be able to make, practice and learn music with others efficiently and remotely. For some people, nothing can beat in-person collaboration, but there are now so many options to connect creatives from around the country, and the globe, that the possibilities are endless!
In the midst of an uncertain time, here is a list of 8 collaborative music apps you can try that will keep you and other musicians connected and making music for now, and the future. 
1. Soundtrap
An easy-to-use collaborative platform is Soundtrap, which is owned by Spotify. Soundtrap is a modern DAW that is entirely online, and can be a great resource to record your own music, create beats with its extensive collection of instruments and loops, start a podcast, or send a track to friends from different social media platforms to collaborate on your sessions! The music app's interface is great for beginners, so anyone could get started right away. After a free 1 month trial, Soundtrap does have monthly fees (depending on level you want) but with the Basic version, you can work on up to five projects, with 210 instruments and sounds, and 900 loops. 
2. Endlesss
Endlesss is a brand new electronic music–focused app aimed at beatmakers, producers, and DJs who want to jam with others in real time. Just launched on March 31, Endlesss is already making some waves for its collaborative aspect and interface.
3. Soundstorming
Instead of recording a melody or riff idea into your Voice Memos folder on your iPhone, SoundStorming wants you to open up their music app to lay the foundations for all your musical ideas. The app aims to make music collaborative and discoverable, by allowing your upload to be heard and seen by a global community of musicians who can then layer ideas, melodies and lyrics onto your original sound. Thus, a new song or album can be born with someone from across the world! This online music app just launched, so it's a good idea to get on it now.
4. Trackd
Trackd is a free collaborative social music app that offers "quick, simple, and highly collaborative" music-making. Like other music compilation apps, Trackd leans on the idea of a global social network of creators that are easily accessible. You can easily chat in the app, ping someone for a guitar idea, and have it back in no time and all on your phone.
5. BandLab
BandLab is a cloud-based music app that will give access to a mix to any musicians you want to collaborate with. Like other music making apps on this list, BandLab offers plenty of virtual instruments, effects, and many advanced features to make recording a song in your phone as easy as possible.
6. Kompoz
Kompoz allows musicians from all around the world to collaborate online to create new original music. Use GarageBand, Pro Tools, Logic Pro, Studio One, or any other audio software to record your ideas, then upload them to Kompoz. Invite your friends to collaborate, or meet new musicians across the world to contribute to your track.
7. Flat
https://www.instagram.com/p/CJeEGkIg1bU/
Calling all composers! Flat is an online collaborative music notation software that gives you all the tools to write your own sheet music right in your web browser or on any mobile device. Whether you're a beginner or a professional composer, you can also compose your musical score online collaboratively, inviting others to join your score project, no matter the type of device. You can start your next creation on your phone, collaborate in real time with a friend using a Mac, share with another musician using a tablet, and keep the collaboration going!
8. Avid Cloud Collaboration
Are you a ProTools user? This one's for you. If you've been social distancing and can't get together to make music with your band mates or musician friends (and they also have ProTools,) signing into the Avid Cloud Collaboration is easy!  Avid Cloud Collaboration allows multiple collaborators to contribute to the same Pro Tools project remotely, so a new jam or song is just a few clicks away.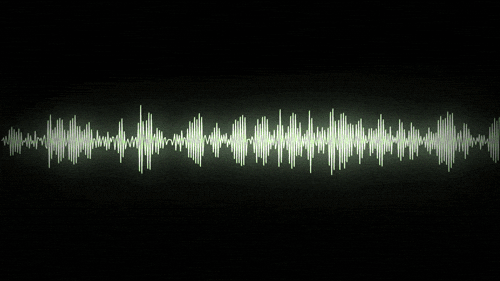 ---
Musicians Institute is the leader in contemporary music education offering certificates to Masters degrees in programs spanning instrument performance, electronic production, music business, and everything in between.
For more information on all programs offered, please visit here: www.mi.edu/programs/